#1: Sometimes the best thing you can do is not think, not wonder, not imagine, not obsess. Just breathe, and have faith that everything will work out for the best. 
#2: Everyone wants happiness.
No one wants pain.
But you cant have a rainbow,
Without a little rain. 
#3: Strength does not come from physical capacity. It comes from an indomitable will.
#4: Never give up.
There is no such thing as an ending. Just a new beginning.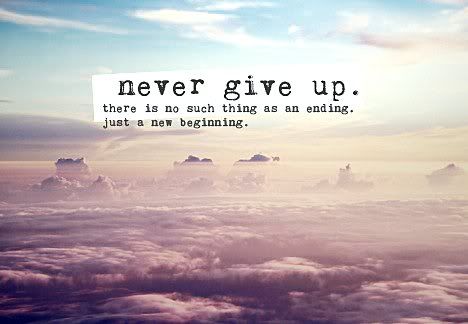 #5: Fall down 7 times stand up 8
#6: Life's too short to be sitting around miserable. People gonna talk whether you doing bad or good

#7: Some people think that to be strong is to never feel pain.
In reality, the strongest people are the ones who feel it, understand it, and accept it.
#8: Just don't deny it. Don't try to fight this. And deal with it. And that's just part of it
#9: Sometimes you climb out of bed in the morning and you think: I'm not going to make it. But you laugh inside remembering all the times you've felt that way
#10: "Tomorrow will be better."
"But what if it's not?" I asked.
"Then you say it again tomorrow. Because it might be. You never know, right? At some point, tomorrow will be better.